2016 GOVERNMENT CONTRACTORS' CONFERENCE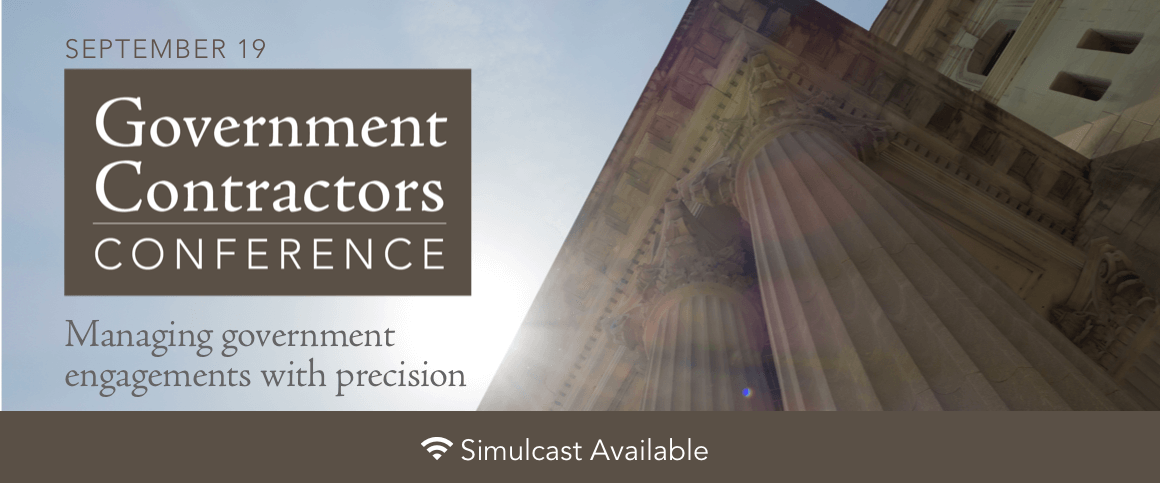 The MACPA Government Contractor Conference focuses on increasing the knowledge base of CPAs with government contractor clients; CFOs, controllers and accountants employed by government contractors; and government employees and anyone seeking to improve their awareness of the issues facing government contractors. The conference features topics that address concerns and opportunities that are unique to those in government contracting.
Deliver members updates in areas in regards to Government Contracting.
EVENT DETAILS
PROFESSIONAL AREAS OF FOCUS
Accounting & Auditing
Government
CPE FIELD OF STUDY
Accounting (Governmental) (8 Credits)
WHO SHOULD ATTEND
If you are a CPA in government, public accounting and education who seeks information on procuring government contracts, you should join your fellow government contractors at this unique and highly informative event.