---
By subscribing to CPExpress, you'll get unlimited online access to 600+ CPE credit hours and 450+ courses on a variety topics. You can create and customize your personal online course catalog for quick access to professional research and learning. Never miss a CPE deadline again.
---
Convenience
Courses are presented in one- or two-hour increments to better fit within your busy schedule. This unique course structure means that you can earn CPE at a steady rate over time, or complete a series of courses back-to-back.
Learning
CPExpress offers up-to-date training on topics including tax, accounting, ethics, audit quality, revenue recognition, government, not-for-profit, and more. The courses are reviewed on an ongoing basis—each course is vetted for timeliness and relevancy, and either kept current or removed.
Value
With more than enough CPE courses to fit your needs, you'll spend less time wading through thousands of out-of-date courses, and more time learning and earning CPE credit.
---
Learn More & Purchase
The Anticipatory Organization
---
Learn the skill of anticipation. This accelerated learning platform offers on-demand video content plus interactive job aides and rapid application tools. Content is provided during the course of four learning modules:
Module 1: know what's next

Module 2: develop opportunities
Module 3: shape the future
Module 4: accelerate success
Purchase provides access to this content for one year. Eligible for up to 5 CPE credits.
---
---
Popular On-Demand Courses
---
---
| Date | Title | CPE | Format | City/Area |
| --- | --- | --- | --- | --- |
| Date: Online Course Available 24/7 | Title: #thinkplink: The Positivity Link to Flourishing | CPE: 1.0 | Format: On-Demand | City/Area: Online |
| Date: Online Course Available 24/7 | Title: #thinkplink: The Theory of Well-being (PERMA) | CPE: 1.0 | Format: On-Demand | City/Area: Online |
| Date: Online Course Available 24/7 | Title: AICPA CPExpress | CPE: | Format: On-Demand | City/Area: Online |
| Date: Online Course Available 24/7 | Title: Aligning Mission and Strategy: Not-for-Profit Governance and Assurance | CPE: 1.5 | Format: On-Demand | City/Area: Online |
| Date: Online Course Available 24/7 | Title: Applying the COSO Enterprise Risk Management Framework: Not-for-Profit Governance and Assurance | CPE: 2.0 | Format: On-Demand | City/Area: Online |
| Date: Online Course Available 24/7 | Title: Assets: Not-for-Profit Accounting & Financial Reporting | CPE: 1.5 | Format: On-Demand | City/Area: Online |
| Date: Online Course Available 24/7 | Title: Auditing Bits in Bytes™ Session 1: Pre-Engagement Planning Activities | CPE: 2.0 | Format: On-Demand | City/Area: Online |
| Date: Online Course Available 24/7 | Title: Auditing Bits in Bytes™ Session 2: Preliminary Planning Activities | CPE: 2.0 | Format: On-Demand | City/Area: Online |
| Date: Online Course Available 24/7 | Title: Auditing Bits in Bytes™ Session 3: Internal Control Considerations | CPE: 2.0 | Format: On-Demand | City/Area: Online |
| Date: Online Course Available 24/7 | Title: Auditing Bits in Bytes™ Session 4: Assessing and Responding to Risk | CPE: 2.0 | Format: On-Demand | City/Area: Online |
| Date: Online Course Available 24/7 | Title: Auditing Bits in Bytes™ Session 5: Substantive Testing | CPE: 2.0 | Format: On-Demand | City/Area: Online |
| Date: Online Course Available 24/7 | Title: Auditing Bits in Bytes™ Session 6: Engagement Wrap-Up | CPE: 2.0 | Format: On-Demand | City/Area: Online |
| Date: Online Course Available 24/7 | Title: Auditing Bits in Bytes™ Session 7: Identifying, Evaluating and Communicating Internal Control Deficiencies | CPE: 2.0 | Format: On-Demand | City/Area: Online |
| Date: Online Course Available 24/7 | Title: Auditing Bits in Bytes™ Session 8: Engagement Wrap-up and Quality Control Considerations | CPE: 2.0 | Format: On-Demand | City/Area: Online |
| Date: Online Course Available 24/7 | Title: Auditing Considerations: Not-for-Profit Governance and Assurance | CPE: 1.5 | Format: On-Demand | City/Area: Online |
| Date: Online Course Available 24/7 | Title: Auditing Considerations: Not-for-Profit Governance and Assurance | CPE: 1.5 | Format: On-Demand | City/Area: Online |
| Date: Online Course Available 24/7 | Title: Best Practices in Board Governance: Not-for-Profit Governance and Assurance | CPE: 1.0 | Format: On-Demand | City/Area: Online |
| Date: Online Course Available 24/7 | Title: Budgeting Considerations: Not-for-Profit Governance and Assurance | CPE: 2.0 | Format: On-Demand | City/Area: Online |
| Date: Online Course Available 24/7 | Title: Controller Series | CPE: 16 | Format: On-Demand | City/Area: Online |
| Date: Online Course Available 24/7 | Title: Controller Series: Acquiring Distressed Assets | CPE: 1.0 | Format: On-Demand | City/Area: Online |
| Date: Online Course Available 24/7 | Title: Controller Series: Competing Globally | CPE: 1.0 | Format: On-Demand | City/Area: Online |
| Date: Online Course Available 24/7 | Title: Controller Series: Debt and Equity Mix | CPE: 1.0 | Format: On-Demand | City/Area: Online |
| Date: Online Course Available 24/7 | Title: Controller Series: Effective Communication and Negotiations | CPE: 1.0 | Format: On-Demand | City/Area: Online |
| Date: Online Course Available 24/7 | Title: Controller Series: Enterprise Risk Management | CPE: 1.0 | Format: On-Demand | City/Area: Online |
| Date: Online Course Available 24/7 | Title: Controller Series: Federal, State and Local Deficits | CPE: 1.0 | Format: On-Demand | City/Area: Online |
| Date: Online Course Available 24/7 | Title: Controller Series: Going Lean | CPE: 1.0 | Format: On-Demand | City/Area: Online |
| Date: Online Course Available 24/7 | Title: Controller Series: Good Customer Criteria and the Credit Process | CPE: 1.0 | Format: On-Demand | City/Area: Online |
| Date: Online Course Available 24/7 | Title: Controller Series: Governance and the Board | CPE: 1.0 | Format: On-Demand | City/Area: Online |
| Date: Online Course Available 24/7 | Title: Controller Series: Human Resource Effectiveness | CPE: 1.0 | Format: On-Demand | City/Area: Online |
| Date: Online Course Available 24/7 | Title: Controller Series: Inflation, Deflation, and Stagflation | CPE: 1.0 | Format: On-Demand | City/Area: Online |
| Date: Online Course Available 24/7 | Title: Controller Series: Leadership and the Tone at the Top | CPE: 1.0 | Format: On-Demand | City/Area: Online |
| Date: Online Course Available 24/7 | Title: Controller Series: Medical Care and Health Insurance | CPE: 1.0 | Format: On-Demand | City/Area: Online |
| Date: Online Course Available 24/7 | Title: Controller Series: National Infrastructure | CPE: 1.0 | Format: On-Demand | City/Area: Online |
| Date: Online Course Available 24/7 | Title: Controller Series: Retirement and Succession Planning | CPE: 1.0 | Format: On-Demand | City/Area: Online |
| Date: Online Course Available 24/7 | Title: Controller Series: Uncertainty and Managing Growth | CPE: 1.0 | Format: On-Demand | City/Area: Online |
| Date: Online Course Available 24/7 | Title: Employee Motivation and Engagement: Driving Results Without Driving Your Team Crazy | CPE: 3.0 | Format: On-Demand | City/Area: Online |
| Date: Online Course Available 24/7 | Title: Ethical Issues: Not-for-Profit Governance and Assurance | CPE: 2.0 | Format: On-Demand | City/Area: Online |
| Date: Online Course Available 24/7 | Title: Ethics: Critical Thinking, Case Studies, and Fraud | CPE: 4.0 | Format: On-Demand | City/Area: Online |
| Date: Online Course Available 24/7 | Title: Ethics: It's Not What You Do, It's How You Do It! | CPE: 4.0 | Format: On-Demand | City/Area: Online |
| Date: Online Course Available 24/7 | Title: Ethics: Why We Stray: A Different Look at Ethical Decision-Making | CPE: 2.0 | Format: On-Demand | City/Area: Online |
| Date: Online Course Available 24/7 | Title: Exchange and Agency Transactions: Not-for-Profit Accounting & Financial Reporting | CPE: 1.0 | Format: On-Demand | City/Area: Online |
| Date: Online Course Available 24/7 | Title: Expenses: Not-for-Profit Accounting & Financial Reporting | CPE: 2.5 | Format: On-Demand | City/Area: Online |
| Date: Online Course Available 24/7 | Title: Fair Value Issues Specific to NFPs: Not-for-Profit Accounting & Financial Reporting | CPE: 2.0 | Format: On-Demand | City/Area: Online |
| Date: Online Course Available 24/7 | Title: Federal and State Filing Requirements: Not-for-Profit Tax Compliance | CPE: 1.0 | Format: On-Demand | City/Area: Online |
| Date: Online Course Available 24/7 | Title: Finally Fixing Turnover and Employee Engagement | CPE: 1.0 | Format: On-Demand | City/Area: Online |
| Date: Online Course Available 24/7 | Title: Financial Oversight, Budget and Strategy: Not-for-Profit Governance and Assurance | CPE: 3.0 | Format: On-Demand | City/Area: Online |
| Date: Online Course Available 24/7 | Title: Financial Statement Note Disclosures: Not-for-Profit Financial Reporting | CPE: 2.0 | Format: On-Demand | City/Area: Online |
| Date: Online Course Available 24/7 | Title: Financial Statement Presentation: Not-for-Profit Accounting & Financial Reporting | CPE: 2.0 | Format: On-Demand | City/Area: Online |
| Date: Online Course Available 24/7 | Title: Form 990 Preparation – Core Form: Not-for-Profit Tax Compliance | CPE: 2.5 | Format: On-Demand | City/Area: Online |
| Date: Online Course Available 24/7 | Title: Form 990 Preparation – Schedules: Not-for-Profit Tax Compliance | CPE: 2.5 | Format: On-Demand | City/Area: Online |
| Date: Online Course Available 24/7 | Title: Fraud Overview and Prevention: Not-for-Profit Governance and Assurance | CPE: 2.0 | Format: On-Demand | City/Area: Online |
| Date: Online Course Available 24/7 | Title: GAAP for NFPs: Not-for-Profit Accounting & Financial Reporting | CPE: 1.0 | Format: On-Demand | City/Area: Online |
| Date: Online Course Available 24/7 | Title: Grow Your Business from Within: How to Deliver Maximum Value to Client's on Every Engagement | CPE: 2.0 | Format: On-Demand | City/Area: Online |
| Date: Online Course Available 24/7 | Title: Hosting in the Cloud (FREE FOR MEMBERS) | CPE: 1.0 | Format: On-Demand | City/Area: Online |
| Date: Online Course Available 24/7 | Title: How the Best Financial Executives Create High Performance Organizations | CPE: 2.0 | Format: On-Demand | City/Area: Online |
| Date: Online Course Available 24/7 | Title: How to Identify, Explain, and Present Pertinent Financial Information to Non-Accountants | CPE: 2.0 | Format: On-Demand | City/Area: Online |
| Date: Online Course Available 24/7 | Title: Innovating Beyond Technology (FREE FOR MEMBERS) | CPE: 1.0 | Format: On-Demand | City/Area: Online |
| Date: Online Course Available 24/7 | Title: Interpreting and Analyzing Financial Statements: Not-for-Profit Financial Reporting | CPE: 2.0 | Format: On-Demand | City/Area: Online |
| Date: Online Course Available 24/7 | Title: Introduction to Form 990: Not-for-Profit Tax Compliance | CPE: 2.5 | Format: On-Demand | City/Area: Online |
| Date: Online Course Available 24/7 | Title: Introduction to Not-For-Profit Entities: Accounting, Tax and Compliance Essentials | CPE: 2.0 | Format: On-Demand | City/Area: Online |
| Date: Online Course Available 24/7 | Title: Investments: Not-for-Profit Accounting & Financial Reporting | CPE: 1.0 | Format: On-Demand | City/Area: Online |
| Date: Online Course Available 24/7 | Title: Leadership Styles: Which Style Fits You | CPE: 1.0 | Format: On-Demand | City/Area: Online |
| Date: Online Course Available 24/7 | Title: Leadership: Social Media Influences on Decision Making and Time Management | CPE: 1.0 | Format: On-Demand | City/Area: Online |
| Date: Online Course Available 24/7 | Title: Learning that Matters | CPE: 1.0 | Format: On-Demand | City/Area: Online |
| Date: Online Course Available 24/7 | Title: Liabilities: Not-for-Profit Accounting & Financial Reporting | CPE: 2.0 | Format: On-Demand | City/Area: Online |
| Date: Online Course Available 24/7 | Title: Maintaining Tax Exemption: Not-for-Profit Tax Compliance | CPE: 1.5 | Format: On-Demand | City/Area: Online |
| Date: Online Course Available 24/7 | Title: MBAEXPRESS COMPLETE PACKAGE | CPE: 30 | Format: On-Demand | City/Area: Online |
| Date: Online Course Available 24/7 | Title: MBAexpress: Key Concepts of Adding Value | BUNDLE (6 COURSES) | CPE: 6.0 | Format: On-Demand | City/Area: Online |
| Date: Online Course Available 24/7 | Title: MBAexpress: Key Concepts of Business Strategy | BUNDLE (6 COURSES) | CPE: 6.0 | Format: On-Demand | City/Area: Online |
| Date: Online Course Available 24/7 | Title: MBAexpress: Key Concepts of Leadership Strategy | BUNDLE (6 COURSES) | CPE: 6.0 | Format: On-Demand | City/Area: Online |
| Date: Online Course Available 24/7 | Title: MBAexpress: Key Concepts of Performance Management | BUNDLE (6 COURSES) | CPE: 6.0 | Format: On-Demand | City/Area: Online |
| Date: Online Course Available 24/7 | Title: MBAexpress: Key Concepts of Powerful Communication | BUNDLE (6 COURSES) | CPE: 6.0 | Format: On-Demand | City/Area: Online |
| Date: Online Course Available 24/7 | Title: MBAexpress: Balanced Scorecard | CPE: 1.0 | Format: On-Demand | City/Area: Online |
| Date: Online Course Available 24/7 | Title: MBAexpress: Basics of Business Law | CPE: 1.0 | Format: On-Demand | City/Area: Online |
| Date: Online Course Available 24/7 | Title: MBAexpress: Best Practices for Better Budgeting and Planning | CPE: 1.0 | Format: On-Demand | City/Area: Online |
| Date: Online Course Available 24/7 | Title: MBAexpress: Business Benefits of Sustainability | CPE: 1.0 | Format: On-Demand | City/Area: Online |
| Date: Online Course Available 24/7 | Title: MBAexpress: Business Process Improvement | CPE: 1.0 | Format: On-Demand | City/Area: Online |
| Date: Online Course Available 24/7 | Title: MBAexpress: Communication in the Workplace | CPE: 1.0 | Format: On-Demand | City/Area: Online |
| Date: Online Course Available 24/7 | Title: MBAexpress: Creativity and Innovation | CPE: 1.0 | Format: On-Demand | City/Area: Online |
| Date: Online Course Available 24/7 | Title: MBAexpress: Effective Change Management | CPE: 1.0 | Format: On-Demand | City/Area: Online |
| Date: Online Course Available 24/7 | Title: MBAexpress: Emotional Intelligence | CPE: 1.0 | Format: On-Demand | City/Area: Online |
| Date: Online Course Available 24/7 | Title: MBAexpress: Essence of Entrepreneurship | CPE: 1.0 | Format: On-Demand | City/Area: Online |
| Date: Online Course Available 24/7 | Title: MBAexpress: Excellent Customer Service | CPE: 1.0 | Format: On-Demand | City/Area: Online |
| Date: Online Course Available 24/7 | Title: MBAexpress: Faster Disaster Recovery | CPE: 1.0 | Format: On-Demand | City/Area: Online |
| Date: Online Course Available 24/7 | Title: MBAexpress: Ferreting Out Fraud | CPE: 1.0 | Format: On-Demand | City/Area: Online |
| Date: Online Course Available 24/7 | Title: MBAexpress: Good Governance | CPE: 1.0 | Format: On-Demand | City/Area: Online |
| Date: Online Course Available 24/7 | Title: MBAexpress: Insightful Financial Analysis | CPE: 1.0 | Format: On-Demand | City/Area: Online |
| Date: Online Course Available 24/7 | Title: MBAexpress: International Business | CPE: 1.0 | Format: On-Demand | City/Area: Online |
| Date: Online Course Available 24/7 | Title: MBAexpress: Latest in Leadership | CPE: 1.0 | Format: On-Demand | City/Area: Online |
| Date: Online Course Available 24/7 | Title: MBAexpress: Masterful Marketing | CPE: 1.0 | Format: On-Demand | City/Area: Online |
| Date: Online Course Available 24/7 | Title: MBAexpress: Networking – Building a Stronger Professional Network | CPE: 1.0 | Format: On-Demand | City/Area: Online |
| Date: Online Course Available 24/7 | Title: MBAexpress: Nuances of Negotiating | CPE: 1.0 | Format: On-Demand | City/Area: Online |
| Date: Online Course Available 24/7 | Title: MBAexpress: Performance Management | CPE: 1.0 | Format: On-Demand | City/Area: Online |
| Date: Online Course Available 24/7 | Title: MBAexpress: Powerful Presentation Skills | CPE: 1.0 | Format: On-Demand | City/Area: Online |
| Date: Online Course Available 24/7 | Title: MBAexpress: Presenting Numbers for Impact | CPE: 1.0 | Format: On-Demand | City/Area: Online |
| Date: Online Course Available 24/7 | Title: MBAexpress: Project Management | CPE: 1.0 | Format: On-Demand | City/Area: Online |
| Date: Online Course Available 24/7 | Title: MBAexpress: Risk Management | CPE: 1.0 | Format: On-Demand | City/Area: Online |
| Date: Online Course Available 24/7 | Title: MBAexpress: Smarter Decision-Making | CPE: 1.0 | Format: On-Demand | City/Area: Online |
| Date: Online Course Available 24/7 | Title: MBAexpress: Strategy for Success | CPE: 1.0 | Format: On-Demand | City/Area: Online |
| Date: Online Course Available 24/7 | Title: MBAexpress: Success with Social Media | CPE: 1.0 | Format: On-Demand | City/Area: Online |
| Date: Online Course Available 24/7 | Title: MBAexpress: Teamwork and High Performance Teams | CPE: 1.0 | Format: On-Demand | City/Area: Online |
| Date: Online Course Available 24/7 | Title: MBAexpress: The Art of Effective Writing | CPE: 1.0 | Format: On-Demand | City/Area: Online |
| Date: Online Course Available 24/7 | Title: Moving Up the Value Chain: Best Practices for Taking your Firm to the Next Level (FREE FOR MEMBERS) | CPE: 1.0 | Format: On-Demand | City/Area: Online |
| Date: Online Course Available 24/7 | Title: Net Assets: Not-for-Profit Accounting & Financial Reporting | CPE: 1.0 | Format: On-Demand | City/Area: Online |
| Date: Online Course Available 24/7 | Title: New Required Going Concern Disclosure: Evaluating the Impact on Preparing Financial Statements, Compilations, Reviews and Audits | CPE: 2.0 | Format: On-Demand | City/Area: Online |
| Date: Online Course Available 24/7 | Title: Performance Measurement: Not-for-Profit Governance and Assurance | CPE: 2.0 | Format: On-Demand | City/Area: Online |
| Date: Online Course Available 24/7 | Title: Planning the Audit Engagement: Not-for-Profit Governance and Assurance | CPE: 1.5 | Format: On-Demand | City/Area: Online |
| Date: Online Course Available 24/7 | Title: Podcast Episode 1: Clarke Price, FASAE, CAE – Leadership and Not-For-Profits | CPE: 1.0 | Format: On-Demand | City/Area: Online |
| Date: Online Course Available 24/7 | Title: Podcast Episode 2: Mike Sciortino – Gratitude MarketingTM | CPE: 0.5 | Format: On-Demand | City/Area: Online |
| Date: Online Course Available 24/7 | Title: Podcast Episode 3: Tom Hood, CPA, CITP, CGMA – Forward Thinking | CPE: 0.5 | Format: On-Demand | City/Area: Online |
| Date: Online Course Available 24/7 | Title: Podcast Episode 4: Edward Mendlowitz, CPA,ABV, PFS – Building Client Relationships | CPE: 0.5 | Format: On-Demand | City/Area: Online |
| Date: Online Course Available 24/7 | Title: Podcast Episode 5: Karl Ahlrichs- The Next-Gen Wi-Fi | CPE: 1.0 | Format: On-Demand | City/Area: Online |
| Date: Online Course Available 24/7 | Title: Preparing Consolidated Financial Statements: Not-for-Profit Financial Reporting | CPE: 2.0 | Format: On-Demand | City/Area: Online |
| Date: Online Course Available 24/7 | Title: Private Foundations: Not-for-Profit Tax Compliance | CPE: 1.0 | Format: On-Demand | City/Area: Online |
| Date: Online Course Available 24/7 | Title: Programmatic Investments: Not-for-Profit Accounting & Financial Reporting | CPE: 1.0 | Format: On-Demand | City/Area: Online |
| Date: Online Course Available 24/7 | Title: Public Speaking: How to Speak with Presence | CPE: 1.0 | Format: On-Demand | City/Area: Online |
| Date: Online Course Available 24/7 | Title: Revenue from Contributions: Not-for-Profit Accounting & Financial Reporting | CPE: 2.0 | Format: On-Demand | City/Area: Online |
| Date: Online Course Available 24/7 | Title: Risk Assessment and Internal Controls: Not-for-Profit Governance and Assurance | CPE: 2.0 | Format: On-Demand | City/Area: Online |
| Date: Online Course Available 24/7 | Title: Risk Assessment: Not-for-Profit Governance and Assurance | CPE: 1.0 | Format: On-Demand | City/Area: Online |
| Date: Online Course Available 24/7 | Title: Seven Secrets of Successful Business Communication – Part 1 | CPE: 2.0 | Format: On-Demand | City/Area: Online |
| Date: Online Course Available 24/7 | Title: Seven Secrets of Successful Business Communication – Part 2 | CPE: 2.0 | Format: On-Demand | City/Area: Online |
| Date: Online Course Available 24/7 | Title: Slaying the Energy Vampires- And Boosting Your Performance | CPE: 2.0 | Format: On-Demand | City/Area: Online |
| Date: Online Course Available 24/7 | Title: Split-Interest Agreements and Endowments: Not-for-Profit Accounting & Financial Reporting | CPE: 2.0 | Format: On-Demand | City/Area: Online |
| Date: Online Course Available 24/7 | Title: Statement of Activities: Not-for-Profit Financial Reporting | CPE: 1.5 | Format: On-Demand | City/Area: Online |
| Date: Online Course Available 24/7 | Title: Statement of Cash Flows: Not-for-Profit Financial Reporting | CPE: 1.5 | Format: On-Demand | City/Area: Online |
| Date: Online Course Available 24/7 | Title: Statement of Financial Position: Not-for-Profit Financial Reporting | CPE: 1.0 | Format: On-Demand | City/Area: Online |
| Date: Online Course Available 24/7 | Title: Statement of Functional Expenses: Not-for-Profit Financial Reporting | CPE: 1.5 | Format: On-Demand | City/Area: Online |
| Date: Online Course Available 24/7 | Title: Tax-Exempt Status: Not-for-Profit Tax Compliance | CPE: 2.0 | Format: On-Demand | City/Area: Online |
| Date: Online Course Available 24/7 | Title: The Anticipatory Organization – Accounting and Finance Edition | CPE: 5.0 | Format: On-Demand | City/Area: Online |
| Date: Online Course Available 24/7 | Title: The Finance and Accounting Organization as Strategist and Partner to the Business | CPE: 1.0 | Format: On-Demand | City/Area: Online |
| Date: Online Course Available 24/7 | Title: Twitter 101: Changing Your World 140 Characters at a Time (FREE FOR MEMBERS) | CPE: 1.0 | Format: On-Demand | City/Area: Online |
| Date: Online Course Available 24/7 | Title: Unrelated Business Income Tax (UBIT) Case Studies: Not-for-Profit Tax Compliance | CPE: 2.0 | Format: On-Demand | City/Area: Online |
| Date: Online Course Available 24/7 | Title: Unrelated Business Income Tax: Not-for-Profit Tax Compliance | CPE: 1.5 | Format: On-Demand | City/Area: Online |
| Date: Online Course Available 24/7 | Title: Working Together: Four Generations in the Workplace | CPE: 1.0 | Format: On-Demand | City/Area: Online |
| Date: Online Course Available 24/7 | Title: Working Together: Four Personality Styles at Work | CPE: 1.0 | Format: On-Demand | City/Area: Online |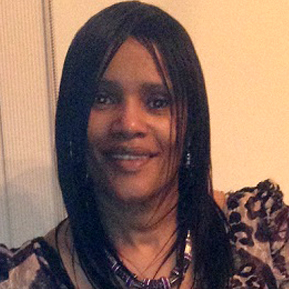 Questions about On-Demand CPE? Contact:
Akesha Brown
New Initiatives and Business Solutions / Procedures and Logistics Coordinator